---


HOME TRAVEL LOG MOUNTAIN BIKING WINDSURFING STORY ARCHIVES RV INFO PHOTOS CONTACT US
---
< previous story home next story >
(click on photos to enlarge)
---
"Austin-Winter 2005"
Austin, TX
December 25, 2004 through March 28, 2005
Story by Carey
Sorry, but this story page isn't finished yet. If you've made it this far and want more, consider dropping us an email by clicking the EMAIL US link to the left. Or, you might review where we've been in the meantime by clicking the CAMPSITE LOG link. Or, perhaps read some tales of adventure by clicking the MOUNTAIN BIKING link. Or, feast your eyes on some slide shows, via the PHOTOS link. Your move...
http://www.beans-around-the-world.com/austin1.html
http://www.beans-around-the-world.com/austin2.html
http://www.beans-around-the-world.com/utexas.html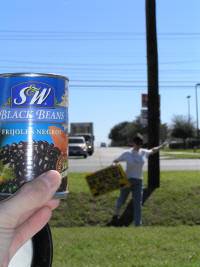 Then we went downtown and looked at the Capitol and grounds.
Zilker park had pretty kites aloft.
The world famous Barton Springs pool was filled with frolicking folks, while various stone figures just stood around.
The UT campus was looking good.
And the 360 bridge didn't collapse.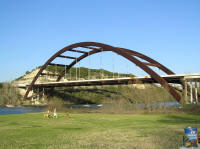 DVI headquarters looks impressive from the air, and always proves a magnet for a colorful cast of characters.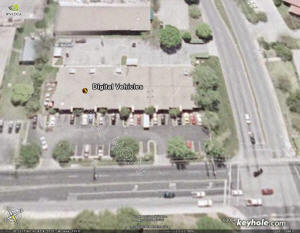 My dad's truck got turned into some kind of weird hail art.
We put on some solar panels.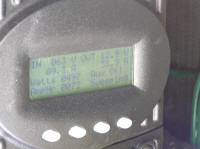 And did some sealing of the rig.
Finally we were ready to leave our parking lot home and head down to Corpus for some spring windsurfing.
DEBCAR SLIDESHOW
Now, we invite you to enjoy the slide show that goes along with this story. Scroll down or click here to position the image below for easy viewing, then click the arrow icons to step back and forth through the slides. Start or stop an automatic slide show using the icon with the red dots on the far right. Press F11 to select full screen mode for best results.
< previous story home next story >
---
HOME TRAVEL LOG MOUNTAIN BIKING WINDSURFING STORY ARCHIVES RV INFO PHOTOS CONTACT US
---